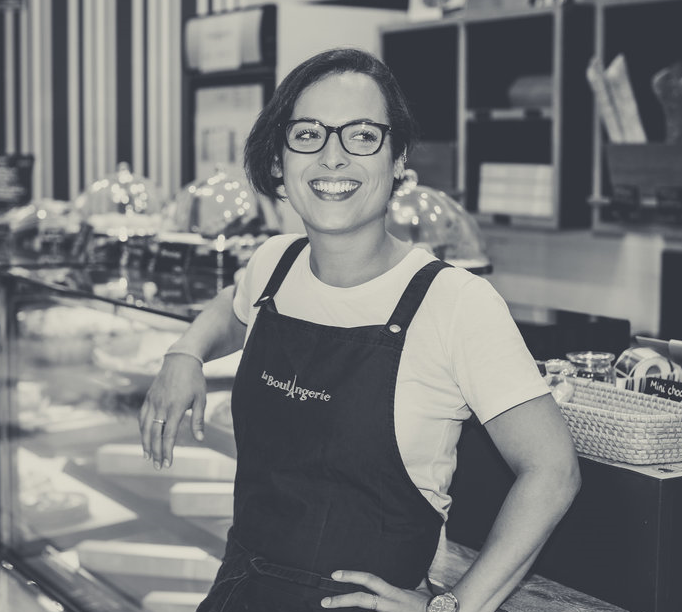 Marie
Tell us a bit about your shop or service: We bring France to Australia with quality and a smile!

What's in season or really popular right now with shoppers?
Kings Cake are extremely popular at the moment.

… and what's your favourite thing instore at the moment?
I personally love spelt bread!

How long have you been working here?
I have been here for two and a half years now

Are you a big or small crew, how many of you working there?
We are a very tight knit small team of 6 people.

What do you reckon is best part of your job?
We love making shoppers happy and we have an amazing team that we work with, all positive minds which makes work very easy and enjoyable.

What are your interests in life? Any hobbies, interests or mad obsessions?
I am a perfectionist but I also enjoy swimming, reading and family time.

So, do you think your shop or service helps make shoppers' lives easier? If so, tell us how:
Yes! Sweets, make everyone's life sweeter.

Do you have local customers you know by name, or like to have a chat with?
Yes, lots. Big family vibe!

What is the funniest or most unusual request you've ever had from a customer? Lots of strange requests daily, for example if we can just put some eggs in the bread loafs.

What do you think makes Pacific Square a great community and/or good place to shop? Good quality products throughout the centre and people love their jobs so they are friendly.