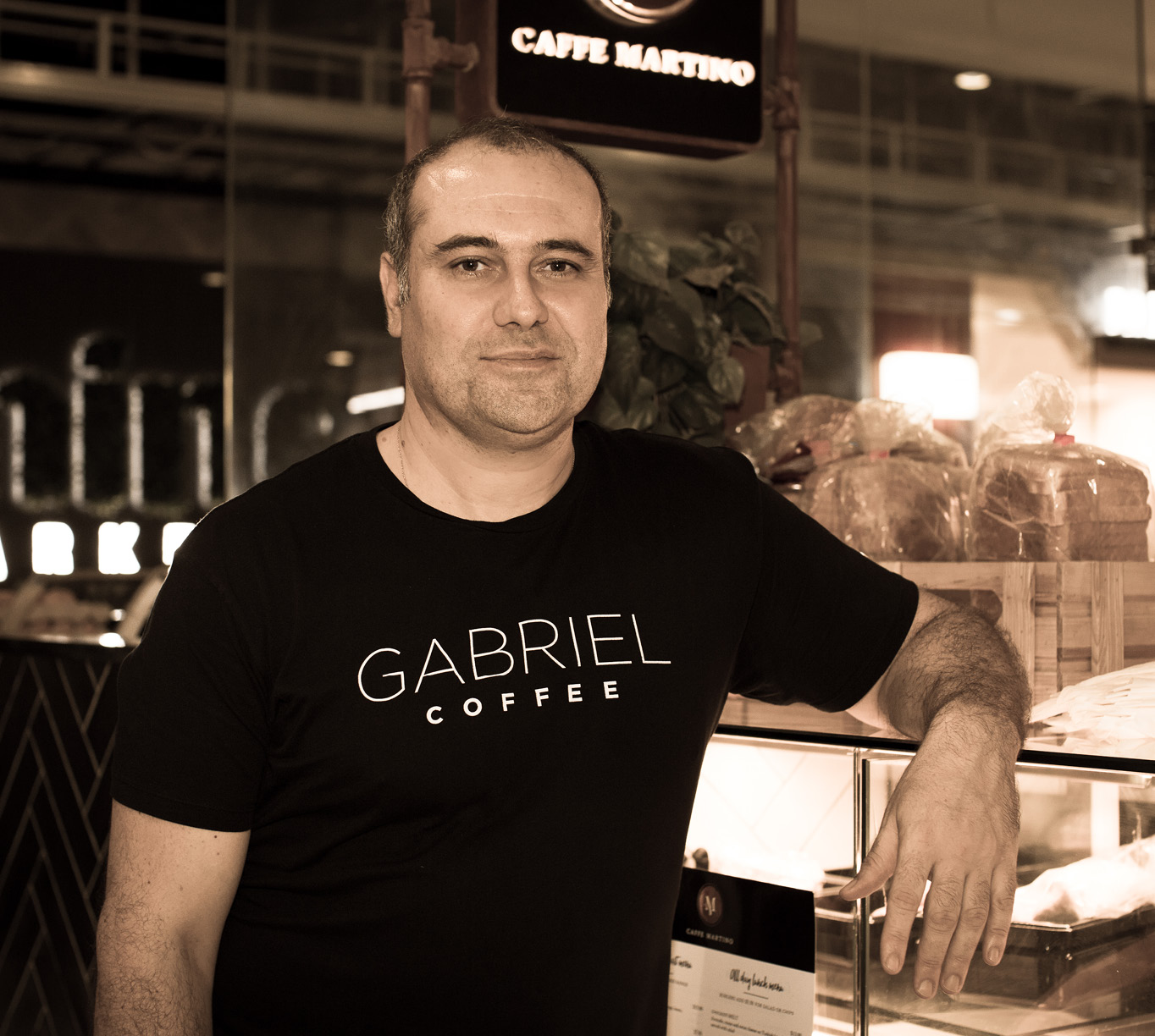 Angelo
Tell us a bit about your shop or service: We are a café with Italian influence. We like to address everyone by their name so that there is a strong family feel about the cafe.

What's in season or really popular right now with shoppers?
We have a great bacon & egg coffee deal that is really popular.

… and what's your favourite thing instore at the moment?
I have eggs benedict with smoked salmon!

How long have you been working here?
We have been at Pacific Square for six months now.

Are you a big or small crew, how many of you working there?
We have a small team made up of 7 people.

What do you reckon is best part of your job?
I love meeting new people from all aspects of life.

What are your interests in life? Any hobbies, interests or mad obsessions?
I love fishing, the ocean and reading spiritual books.

Do you have local shoppers you know by name, or like to have a chat with?
70% - 80% of our customers are regulars that we know by their first name and even know their orders!

What do you think makes Pacific Square such a great community?
Pacific Square is practical, convenient and has all the essentials anyone could need.

Do you have a favourite time of year in the centre and if so why?
Definitely the Christmas buzz, you can feel the family love.