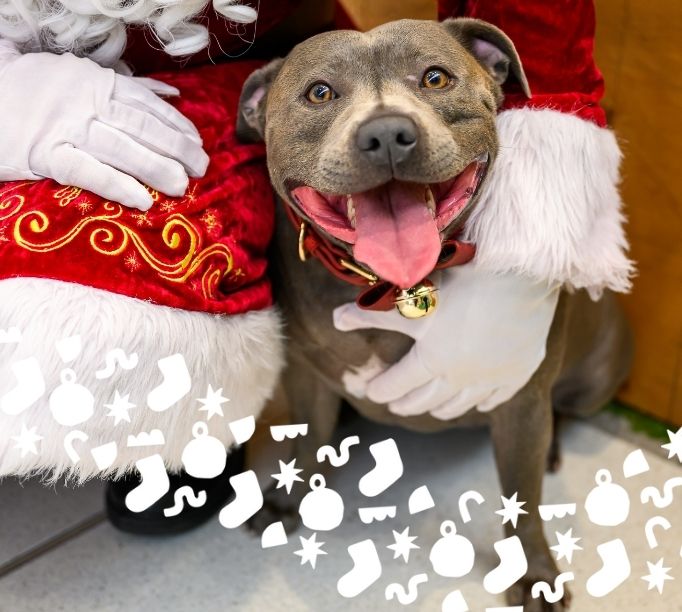 Santa's Pet Paw-traits
30 November, 2023-24 December, 2023
Un-leash the spirit of Christmas!
Bring your furry friends in centre for a festive photo with Santa.

Thursday: 30 Nov, 7, 14 and 21 Dec
Friday: 1, 8, 15 and 22 Dec
Saturday: 2, 9, 16 and 23 Dec
Sunday: 3, 10, 17 and 24 Dec
10am until 2pm
Please also note that when you attend a photo session, you are automatically opting in to the below terms and conditions:

•Owner/s must be responsible for their pet at all times.
•Owner/s must bring waste disposal bags for their pet's use if required. Please note that waste is prohibited from being placed in bins inside the centre.
•In the event that any animal exhibits aggressive behaviour, we will ask that they are removed from the centre.
•Pets must be brought into the centre on a lead or in a cage.

Which pets are allowed?
•Most pets are welcome however limited to dogs, cats and rabbits.
•Centre management may, at their discretion, remove any animals from the centre.