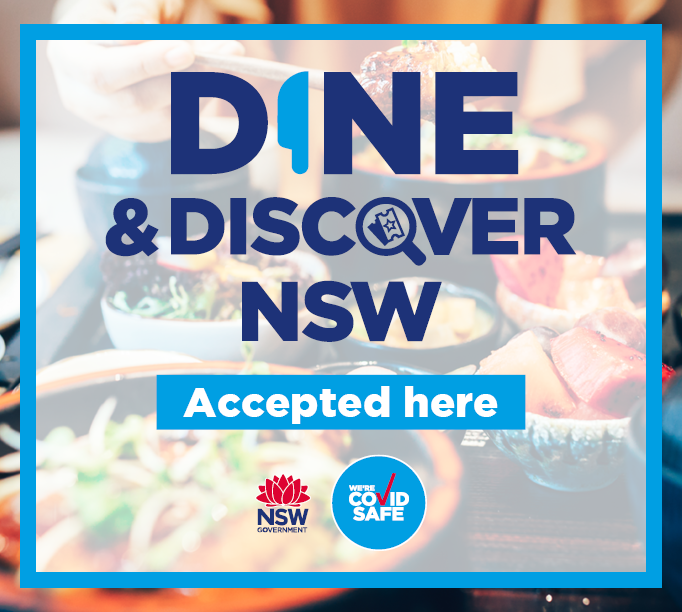 Dine & Discover at Pacific Square
21 April, 2021 at 9 AM-31 May, 2021 at 5 PM
Dine & Discover vouchers are now here!
Redeem your Dine & Discover Voucher at Pacific Square and receive an additional $10 Dessert Card to spend at selected Pacific Square food retailers.
Simply redeem your NSW $25 Government Voucher at any of our approved Dine & Discover restaurants
Receive an additional $10 Dessert Voucher Card to spend at any selected food retailers*
* $10 Dessert Card may only be used in one transaction, no change can be given and valid until 31st May 2021.
To make your decision easier we have put together the below list from our delicious foodies who are now accepting NSW Dining Vouchers.
Maranello's Woodfired Pizza Bar
Maru Ten Japanese
Smoky Sue's BBQ
Wok Master
Oliver Brown
Franky & Co
For information on how to claim your Dine & Discover NSW vouchers click here.